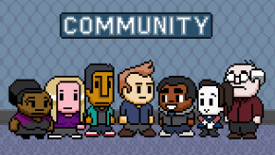 (Between September and October of this year, I organised two national community summits, one for Italians Google Developer Group leads, the other for French ones. 70 people in total, a weekend each, lot of fun! This and the other posts in the series are a stream of consciousness around different topics)
Why a summit?
Before talking about a specific event like the summit, let's do a step back and understand why Google supports GDG communities (Google Developer Groups). The one-sentence reason that is getting more consensus in my Developer Relations team right now is:
"Increase developer engagement and skill level on Google technologies by building a trusted community through strong relationships with influential local developers"
There is the final goal to increase developer engagement and skill level on Google technologies. The strategy to reach the goal is building a trusted community and the way to implement the strategy is through strong relationship with influential local developers.
The trust component is fundamental for maintaining a serene and solid two-ways communication channel. One side, I can suggest interesting content to discuss based on what Google cares in a particular moment of time, pass tips about community management methodologies, suggest improvements, share inspirational initiatives. On the other side, they can try to ask Google support for their activities, feel hears when proposing new or better ways to collaborate together, report me developer's feedback and, for very specific cases, they can also count on me to try to solve a problem they have with Google as a company, like a support center not replying, an internal point of contact they need etc.
The community model is a way to implement the one:few:many outreach model, where I and my colleagues working with communities are the "one" part, the influential local developers are the "few" part and the audiences attending their events are the many part. This "many part" is also the reason why these "local developers" are influential: because they can reach and teach to a broad "last mile audience".
It is also a way to get in touch with a group of people that care about particular values: they recognise the importance of the "giving back", they like to share knowledge and try to create something better together. I personally love, and prefer, to work following this mindset, and the community model itself filters out who diverges too much from this approach.
The community helps, in addition, to reduce the dependency from the single point of failure: me! Yes, because I can leave my job, shift priorities or have less time. Instead, a network model, where newcomers are helped by expert, where the natural internal group sharing creates a positive spiral, where group culture is naturally breath by all the members, where sharing and synergies happens, is more resilient to failure when important nodes go down. I'm not saying it would be the same without me, but I can take a short break without too many damages.
Back to original question, it's now easy to understand that a summit can be a convenient way to build and maintain strong relationships with these influential local developers. It offers unique advantages compared to other solutions: dedicated time to discuss and share, face to face approach, the feeling participants have been taken into account, occasions to have fun together and much more: all bring to a better knowledge and, ultimately, to a stronger feel of trust and respect among the group members, myself included. In addition, such occasion allows serendipity to happen, brainstorming of new ideas possible, makes feedback easier to receive and provide, a quicker notion sharing. And it brings real people knowledge, beyond the simple fact of being community managers: it create personal relationships, people get closer. And the closer they are, the more trust and strong relationships happen, the more the ground is fertile to create a national community of community leads. Regarding the fun part, I've learnt to never underestimate the power of shared experiences and positive remembers on the life of a social group.
The other ways I tried, all lack of some element: visiting groups creates strong connection between me and them, but doesn't allow groups cross-pollination. Online meetup are useful to sync-up and share, but are sharp focused on the agenda, hard to run when more than 7/10 people are online and there is no room for fun, serendipity and personal connections. Podcasts, blogposts, newsletters are good to share a message, but are impersonal. On the other side, all of them are cheaper than a summit and require less effort to be arranged and run.
Regarding this very last point, I believe the best community you can build is the one that can happily survive when you leave, so the summit can be the moment of truth to verify the maturity of the community. If I'm the one that, year after year, propose the summit, arrange it, run after the leads to have them in, probably I'm not doing a great work. Instead, if after some years of first-person involvement, I receive an invitation for the next community summit, this could be a strong sign of a well-done job.
As mentioned before, in addition to create this trusted communication channel with the leads, it's also crucial for me to build a strong network among the different community leads, a community of community leads. This will be the topic of one of the next posts in the series.