There is so much happening in the XR and Metaverse space, that it's important to carefully select the right sources of information, to filter out all the buzz, save time, and still have a good awareness of what's going on front and behind the scene. Here the podcasts part of my personal informative diet. In order of importance.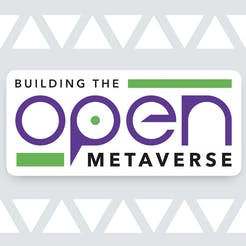 Building the Open Metaverse (RSS) is a podcast that invites a broad range of technical experts to share their insights on how the community is building the metaverse together.
I follow it because the hosts, Patrick Cozzi and Marc Petit, rarely focus on "the latest news", but instead, they bring on stage people with a wide range of expertise and experiences, and there are always good-to-mind-blowing learnings in listening to what they're doing on "the metaverse", and how they're contributing to its development. The cut of the podcast follows an open and collaborative philosopy, so it's not uncommon to listen about standards, techy topics that are fundamental to understand the current challenges, cutting-edge explorations creators and companies are facing today, etc.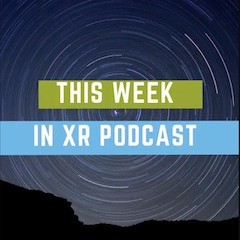 This Week in XR Podcast is a pithy take on the week's tech news, followed by interviews with industry guests. Hosted by Forbes Tech Columnist, Professor Charlie Fink, and Ted Schilowitz, Futurist at Paramount Global.
I listen to the podcast for a summary of the latest news in the space. They're shared and commented every week with different guests, bringing their diverse points of view into the discussion. What I like about this podcast is that I've the perception to listen to a "watercooler discussion about everything about VR", but run by very informed attendees.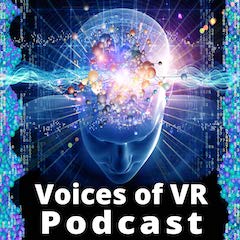 Voices of VR: since 2014, Kent Bye has conducted over 1200 (impressive!!!) podcast interviews featuring the pioneering artists, storytellers, and technologists driving the resurgence of virtual & augmented reality.
The podcast archive offers a ton of content (and often audio contents are transcribed on the linked website), so there is also a page on the top 10 episodes to Get Started into VR. I highly recommend listening them, and not only to the beginners in this space. Plus, in episode 1000 transcription, there is a sort of index of different topics and how they've been discussed in various episodes.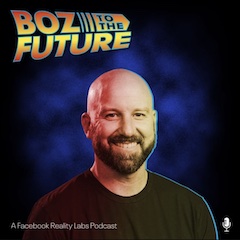 Boz to the Future is a podcast hosted by Meta CTO Andrew "Boz" Bosworth where he talks to technologists and leaders building the future of technology, entertainment, and beyond. Episodes will talk about the future Meta is building, Reality Labs, AR/VR/XR, and the metaverse
Despite being very focused on Meta's vision for the metaverse, the guests explorer and analyze topics in a way that is not only related to Meta, but pertinent to the whole space. Of course, it's important to consider the podcast is sponsored by Meta.
As stated at the beginning, this was not a comphensive list, and here some additional podcasts I haven't the time to really explore / follow / have an impression on.
Happy listening!