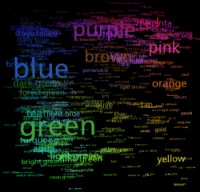 Usando una macchina virtuale Windows per programmare sulla mia linux-box, volevo utilizzare il font Consolas anche nel Visual Studio li installato. Purtroppo pero', una volta installato il carattere e impostato il suo uso nelle opzioni dell'IDE, ho notato che proprio non c'era verso di far andare l'antialiasing, e il tutto appariva un po' bruttino.
Indagando meglio sul problema, ho identificato un po' di casistiche, che riporto di seguito.
WINDOWS XP E I 24 BIT MASSIMI
Abilitando il Desktop Remoto su Windows XP, la risoluzione massima dei colori supportata via RDP e' al massimo di 24 bit. Quindi cuore in pace perche' non c'e' proprio verso di arrivare a controllare in remoto un pc con questo sistema operativo e avere 32 bit di colore. Con Windows Server 2003 e Windows Vista, invece, sono supportati fino a 32 bit.
Inoltre, di default, la risoluzione massima a cui si puo' arrivare con XP e' limitata ai 16 bit, e occorre sbloccare un'impostazione mediante l'editor delle policy di sistema per arrivare ai 24. Riporto la procedura presa da questo link:
Open up the Group Policy editor, by going Start –> Run and type in MMC.
Add the Group Policy snap-in by going File –> Add/Remove Snap-in –> Add –> Group Policy Object Editor –> Add –> Finish (Local Machine) –> Close –> Ok.
Now navigate in the Group Policy Object Editor from Local Computer Policy –> Computer Configuration –> Administrative Templates –> Windows Components –> Terminal Services and double-click on the 'Limit maximum Color Depth' object.
By default the policy is disabled and sets you to 16-bit color. Click on 'Enable' and choose either 'Client Compatible' or 24-bit to enable the highest resolution of 24-bit (True Color) to display via Remote Desktop. Options include 8-bit, 15-bit, 16-bit, and 24-bit.

UN CLIENT RDP CHE SUPPORTI I 32 BIT

Non tutti i client RDP supportano nativamente i 32 bit di colore.
Il Terminal Services Client (mstsc.exe) installato di default su Windows XP e Windows 2003 Server non supporta sessioni che vadano oltre i 24 bit di colore. Quindi, anche andando in controllo remoto su un pc con Windows Vista, non si riesce ad arrivare comunque oltre questa profondita' di colore. Per fortuna che esiste la nuova versione del programma, che tra gli altri miglioramenti, ha quello del supporto fino a 32 bit di colore. Basta installarla dall'apposita pagina Microsoft (kb 925876).
Sotto GNU/Linux, sembra che versioni di RDesktop precedenti alla 1.6.x non riescano ad andare oltre i 24 bit. Basta comunque aggiornare il client all'ultima versione, visto che esistono gia' i pacchetti per le principali distribuzioni. A questo punto, per usare una certa profondita' di colore, specificare il paramentro -a XX nel lancio programma, dove XX sta per 24 o 32 bit.
In definitiva, mi devo scordare il Consolas con l'antialiasing sulla mia box di sviluppo con Windows XP :(