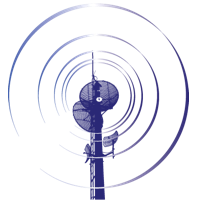 Anche quest'anno c'e' stato l'Over The Air, la conferenza per lo sviluppo sul mobile a cui partecipo da diverso tempo e a cui stavolta, per motivi molto imporanti, non sono riuscito ad andare. Ho cercato quindi di seguirla online, anche se la cosa non e' stata assolutamente la stessa :(
Punto di partenza fondamentale, le slide pubblicate su SlideShare. Interessanti quelle sul mobile nei paesi emergenti, Adobe Air per Android e altri hack vari, principalmente per Android. Quest'anno, dall'impressione che ho avuto seguendo il twitter-stream della conf, e' che Android sia riuscito a surclassare l'iPhone come interesse, tra l'altro confermato da questo tweet: "Summary of #ota10 entries : Web 33% Android 29% iPhone 21% iPad 12% Qt &WP7 4%". Durante l'hack-a-thon notturno dell'anno scorso era palese come il sistema operativo voluto da Google aveva gia' abbondantemente fatto breccia tra gli sviluppatori, oggi sembra che anche il resto del mondo si sia accorto di lui.
Tra gli speech che non avrei assolutamente voluto perdere c'era quello di Tim Berners Lee su web semantico e OpenData. Purtroppo non sono riuscito a trovare nessuna presentazioe o riassunto online, un evento solo per chi c'era… Posso pero' consigliare un interessante progetto italiano, LinkedOpenCamera.
Ovviamente non possono mancare le foto dell'evento, raccolte come al solito nel gruppo flickr.
Tra l'altro, sempre a Londra, il 28/29 Ottobre ci sara' la Droidconf, un evento verticalizzato su Android, con all'attivo una passata edizione a Berlino questa primavera. Se alla precedente non sono riuscito ad andare per problemi di lingua, vedro' di non mancare alla tappa britannica, che si prospetta molto interessante, con il primo giorno in stile Barcamp (il giovedi'), e il secondo di pura conferenza (il venerdi')… Dal programma preliminare dell'evento ho visto che non si trattera' solo di programmazione Android in stile java, ma si affrontera' il discorso dell'evoluzione di questo sistema operativo, di tecniche alternative di sviluppo e di molto altro. Ghiottissima occasione!!! Se qualcuno volesse aggregarsi, mi faccia sapere!
Beh, se tutto va bene, mi rifaro' con il prossimo WhyMCA, dove abbiamo gia' in mente di realizzare un hack-a-thon notturo per smanettoni incalliti… Maggio 2011, stay tuned!